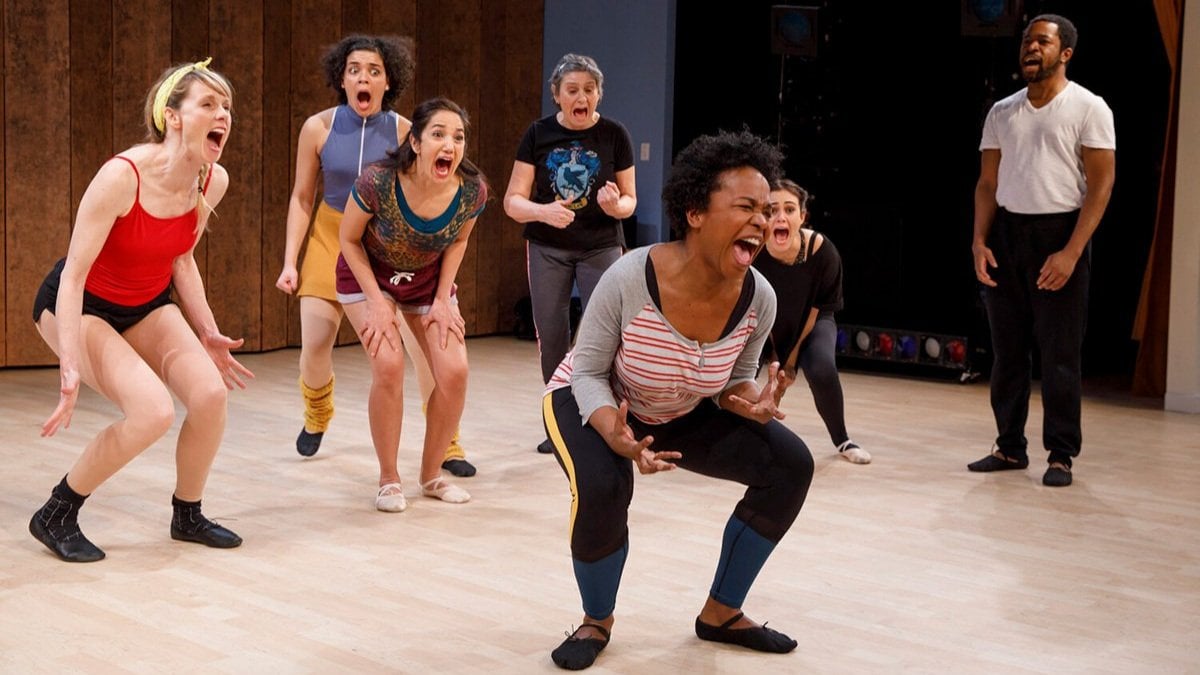 Now more than ever, we need strong female characters center stage.
Our catalog is rich with juicy, nuanced roles for women. Bring these stories to your community — start exploring below!
…
The Agitators by Mat Smart (US/UK)
(Drama / 1f, 1m)
Susan B. Anthony and Frederick Douglass are young abolitionists when they met in Rochester in the 1840s, full of hopes, dreams, and a common purpose. As they grew to become the cultural icons we know today, their movements collided and their friendship was severely tested. A forty-five-year friendship — they agitated the nation, they agitated each other, and, in doing so, they helped shape the Constitution and the course of American history.
Agnes of God by John Pielmeier (US/UK)
(Drama/ 3f)
Summoned to a convent, Dr. Martha Livingstone, a court-appointed psychiatrist, is charged with assessing the sanity of a novice accused of murdering her newborn. Miriam Ruth, the Mother Superior, determinedly keeps young Agnes from the doctor, further arousing Livingstone's suspicions. Who killed the infant, and who is the father? Livingstone's questions force all three women to re-examine the meaning of faith and the power of love, leading to a dramatic, compelling climax.
Baby Taj by Tanya Shaffer (US)
(Comedy/ 6f, 5m)
The legendary Taj Mahal is the next assignment for Rachel, an American travel writer whose failed romances have led her to ask: Why not have the baby she craves on her own? She finds unexpected answers — and larger questions — among the glittering legacies of India's past. Alive with the sounds and colors of a remarkable country, this bittersweet comedy of mischievous matchmaking raises provocative questions about love, friendship, family, and what it means to be ready to be a parent.
Bad Jews by Joshua Harmon (US/UK)
(Comedy / 2f, 2m)
The night after their grandfather's funeral, three cousins engage in a verbal (and sometimes physical) battle. In one corner is Daphna Feygenbam, a "Real Jew" who is volatile, self-assured, and unbending. In the other is her equally stubborn cousin Liam, a secular and entitled young man, who has his shiska girlfriend, Melody, in tow. Stuck in the middle is Liam's brother, Jonah, who tries to stay out of the fray. When Liam stakes claim to their grandfather's Chai necklace, a vicious and hilarious brawl over family, faith, and legacy ensues.
Barefoot in the Park by Neil Simon (US)
(Comedy / 2f, 4m)
Paul and Corie Bratter are newlyweds in every sense of the word. He's a straight-as-an-arrow lawyer and she's a free spirit always looking for the latest kick. After a six-day honeymoon, they get a surprise visit from Corie's loopy mother and decide to play matchmaker during a dinner with their neighbor-in-the-attic, Velasco, where everything that can go wrong, does. Paul just doesn't understand Corie, as she sees it. He's too staid, too boring, and she just wants him to be a little more spontaneous. Running "barefoot in the park" would be a start…
Collapse by Allison Moore (US/UK)
(Comedy / 2f, 2m)
Hannah, tries desperately to hold the façade of her perfect life together, even as her husband, David, mysteriously calls in sick to work. Day after day they struggle with infertility, and Hannah herself is on the verge of being laid off. When Hannah's sister appears on their doorstep, she brings with her a renegade attitude and an illicit package that send David and Hannah on a 12-hour odyssey into the heart of their deepest fears. The economic collapse has affected Hannah and David's relationship, and Moore's comedy subversively captures the truth buried beneath the laughs.
Collective Rage: A Play in Five Betties by Jen Silverman (US/UK)
(Dark Comedy / 5f)
Betty is rich; Betty is lonely; Betty's busy working on her truck; Betty wants to talk about love, but Betty needs to hit something. And Betty keeps using a small hand mirror to stare into parts of herself she's never examined. Five different women named Betty collide at the intersection of anger, sex, and the "Thea-Tah."
Dance Nation by Clare Barron (US/UK)
(Dramatic Comedy / 9f, 2m)
Somewhere in America, an army of pre-teen competitive dancers plots to take over the world. And if their new routine is good enough, they'll claw their way to the top at Nationals in Tampa Bay. A play about ambition, growing up, and how to find our souls in the heat of it all.
Drop Dead! By Billy Van Zandt and Jane Milmore (US/UK)
(Comedy / 3f, 7m)
A cast of has-been actors plan to revive their careers in "Drop Dead!," a potboiler murder mystery directed by "Wonder Child of the Broadway Stage" Victor Le Pewe. At the dress rehearsal the set falls, props break, and the producer and an actor are murdered. During the opening night performance, the murders continue. The remaining thespians must save the show and their careers, solve the mystery and stay alive for curtain calls.
Eurydice by Sarah Ruhl (US/UK)
(Dramatic Comedy / 2f, 5m)
Dying too young on her wedding day, Eurydice must journey to the underworld, where she reunites with her father and struggles to remember her lost love. With contemporary characters, ingenious plot twists, and breathtaking visual effects, the play is a fresh look at a timeless love story.
A Feminine Ending by Sarah Treem (US)
(Dark Comedy / 2f, 3m)
Having recently graduated from a major conservatory, and with a rocker boyfriend on the brink of stardom, aspiring composer Amanda
Blue's "extraordinary life" seems to be all mapped out. But when she's called home to answer her mother's distress call about a marital crisis, Amanda's grand plan starts to unravel. A bittersweet play about dreams deferred, loves lost, and learning to trust a woman's voice in a man's world.
For Peter Pan on her 70th Birthday by Sarah Ruhl (US/UK)
(Dramatic Comedy / 2f, 4m)
When Ann thinks of her father, she immediately remembers playing Peter Pan in her hometown theater in Iowa, particularly when he used to bring her flowers after her performance. Her memory is jogged by the fact that she and her four siblings are in their father's hospital room during his final moments. His death sparks a conversational wake that includes everything from arguments over politics to when each sibling realized that they grew up. A loving look at a family's view of death, life, and the allure of never growing up.
Geek! by Crystal Skillman (US/UK)
(Comedy / 4f, 2m)
With pissed-off Pikachus, steam punk armies, stood-up Sailor Moons and roller-blading monsters on the prowl, it's easy to get lost in the Inferno-esque anime convention where the fans, the otakus, and the geeks prowl. But to score a rare meeting with their comic book idol, teenage outcasts Dayna and Honey will take on obsessive magic players, Jedis and elfs, cosplayers and convention guards – through all nine flights of Ohio's Dante's Fire-Con. But when the dark nature of their quest breaks through the fantasy of these girls cos-playing – they find that no game can mask the deep loss they've recently shared … unless they truly discover who they are.
Happy Days by Samuel Beckett (US/UK)
(Drama / 1f, 1m)
Winnie is embedded waist-deep in a low mound under the blazing sunlight and is awoken by the sound of a bell. She begins her day, talking incessantly, with her daily prayer, brushing her teeth, drinking her tonic, and putting on her hat. Somewhere there is Willie, and Winnie wishes he would come out where she could see him. Samuel Beckett's classic absurdism comes to life in this drama about "happy days."
In the Next Room or the Vibrator Play by Sarah Ruhl (US/UK)
(Dramatic Comedy / 4f, 3m)
In a seemingly perfect, well-to-do Victorian home, proper gentleman and scientist Dr. Givings has innocently invented an extraordinary new device for treating "hysteria" in women (and occasionally men): the vibrator. Adjacent to the doctor's laboratory, his young and energetic wife tries to tend to their newborn daughter — and wonders exactly what is going on in the next room. When a new "hysterical" patient and her husband bring a wet nurse and their own complicated relationship into the doctor's home, Dr. and Mrs. Givings must examine the nature of their own marriage, and what it truly means to love someone.
King Liz by Fernanda Coppel (US/UK)
(Drama / 3fm, 3m)
Sports agent Liz Rico has money and an elite client roster but a woman in a man's industry has to fight to stay on top. She's worked twice as hard to get where she is and wants to take over the agency that she's helped build. Enter Freddie Luna, a high school basketball superstar with a troubled past. If Liz can keep this talented yet volatile young star in line, she just might end up making not only his career, but her own as well. But at what price?
Last Dance by Marsha Norman (US)
(Comedy / 2f, 2m)
Claiming that she is tired of love, an aging but still beautiful poet from the American South who now lives on the coast of France has decided to give away her young lover. But how can this be? Her goddaughter thinks she has actually fallen in love with a local fisherman while her dashing friend believes she is finally ready to accept his proposal. The young lover is equally certain she really wants to marry him. This bittersweet comedy of manners is a tribute to the grandeur of Southern style and a musing on what a smart woman might really want toward the end of her life.
Lost in Yonkers by Neil Simon (US/UK)
(Dramatic Comedy / 3f, 4m)
Bella is thirty-five years old, mentally challenged, and living at home with her mother, stern Grandma Kurnitz. As the play opens, ne'er-do-well son Eddie deposits his two young sons on the old lady's doorstep. He is financially strapped and taking to the road as a salesman. The boys are left to contend with Grandma, with Bella and her secret romance, and with Louie, her brother, a small-time hoodlum in a strange new world called Yonkers.
The Lower Room by Pat Wooley (US)
(Drama / 9f, 2m)
Pat Wooley's fascinating play retells the story of Jesus' passion through the eyes of those who were the last of the followers at the cross, and the first at the tomb: women. What were women doing, feeling, thinking while the men were gathered with Jesus in the Upper Room? Who knows… perhaps they were gathered in the Lower Room.
Marian, or the True Tale of Robin Hood by Adam Szymkowicz (US/UK)
(Comedy / 4f, 4m, 6 any gender)
A gender-bending, patriarchy-smashing, hilarious new take on a classic tale. Robin Hood is (and has always been) Maid Marian in disguise, and leads a motley group of Merry Men (few of whom are actually men) against the greedy Prince John. As the poor get poorer and the rich get richer, who will stand for the vulnerable if not Robin? What is the cost of revealing your true self in a time of trouble? Modern concerns and romantic entanglements clash on the battlefield and on the ramparts of Nottingham Castle. A play about selfishness and selflessness and love deferred and the fight. Always the fight. The fight must go on.
Mary Jane by Amy Herzog (US/UK)
(Drama / 5f)
As Mary Jane navigates both the mundane and the unfathomable realities of caring for Alex, her chronically ill
young son, she finds herself building a community of women from many walks of life. A remarkably powerful and compassionate portrait of a contemporary American woman striving for grace.
Milk Like Sugar by Kirsten Greenidge (US/UK)
(Drama / 5f, 2m)
It is Annie Desmond's sixteenth birthday and her friends have decided to help her celebrate in style, complete with a brand new tattoo. Before her special night is over, however, Annie and her friends enter into a life altering pact. When Annie tries to make good on her promise to her friends, she is forced to take a good look at the world that surrounds her. She befriends Malik, who promises a bright future, and Keera, whose evangelical leanings inspire Annie in a way her young parents have not been able to do. In the end Annie's choices propel her onto an irreversible path in this story that combines wit, poetry, and hope.
Mother of the Maid by Jane Anderson (US/UK)
(Drama / 4f, 3m)
The story of Joan of Arc's mother, a sensible, hard-working, God-fearing peasant woman whose faith is upended as she deals with the baffling journey of her odd and extraordinary daughter. This riveting play is an epic tale told through an unexpected and remarkable perspective.
The Oldest Boy: A Play in Three Ceremonies by Sarah Ruhl (US/UK)
(Drama / 1f, 4m)
In this moving exploration of parenthood, an American mother and a Tibetan father have a three-year-old son believed to be the reincarnation of a Buddhist lama. When a Tibetan lama and a monk come to their home unexpectedly, asking to take their child away for a life of spiritual training in India, the parents must make a life-altering choice that will test their strength, their marriage, and their hearts.
A Raisin in the Sun by Lorraine Hansberry (US/UK)
(Drama / 3f, 7m, 1 boy)
Set on Chicago's South Side, the plot revolves around the divergent dreams and conflicts within three generations of the Younger family: Walter Lee, his wife Ruth, his sister Beneatha, his son Travis, and matriarch Lena. When her deceased husband's insurance money comes through, Mama Lena dreams of moving to a new home and a better neighborhood in Chicago. Walter Lee, a chauffeur, has other plans: buying a liquor store and being his own man. Beneatha dreams of medical school. The tensions and prejudice they face form this seminal American drama. The Younger family's heroic struggle to retain dignity in a harsh and changing world is a searing and timeless document of hope and inspiration.
Shakespeare in Love by Lee Hall and Tom Stoppard (US/UK)
(Dramatic Comedy / 6f, 18m)
Young Will Shakespeare has writer's block… the deadline for his new play is fast approaching but he's in desperate need of inspiration. That is, until he finds his muse – Viola. This beautiful young woman is Will's greatest admirer and will stop at nothing (including breaking the law) to appear in his next play. Against a bustling background of mistaken identity, ruthless scheming and backstage theatrics, Will's love for Viola quickly blossoms and inspires him to write his greatest masterpiece.
The Skin of Our Teeth by Thornton Wilder (US/UK)
(Comedy / 4f, 4m)
Meet George and Maggie Antrobus of Excelsior, New Jersey, a suburban commuter-town couple (married for 5,000 years); the two Antrobus children, Gladys (perfect in every way, of course) and Henry (who likes to throw rocks and was formerly known as Cain); and their garrulous maid, Sabina (the eternal seductress), who takes it upon herself to break out of character and interrupt the course of the drama at every opportunity ("I don't understand a word of this play!"). Whether he is inventing the alphabet or merely saving the world from apocalypse, George and his redoubtable family somehow manage to — by the skin of their teeth.
Squirrel Girl Goes to College: A Squirrel Girl Play (Marvel Spotlight) by Karen Zacarías (US/UK)
(Comedy / 3f, 1m, 14 any gender)
Doreen arrives at Empire State University to make new friends — and protect them from super villains — by keeping her super hero identity a secret. But when a beloved computer science professor suddenly disappears, can Doreen trust her friends with her inner squirrel so she can save the day?
Stage Kiss by Sarah Ruhl (US/UK)
(Comedy / 3f, 4m)
Art imitates Life. Life imitates Art. When two actors with a history are thrown together as romantic leads in a forgotten 1930s melodrama, they quickly lose touch with reality as the story onstage follows them offstage. Stage Kiss captures Sarah Ruhl's singular voice. It is a charming tale about what happens when lovers share a stage kiss—or when actors share a real one.
Ugly Lies the Bone by Lindsey Ferrentino (US/UK)
(Drama / 3f, 2m)
Newly discharged soldier Jess has finally returned to her Florida hometown. She brings with her not only vivid memories of Afghanistan, but painful burns that have left her physically and emotionally scarred. Jess soon realizes that things at home have changed even more than she has. Through the use of virtual reality video game therapy, she builds a breathtaking new world where she can escape her pain. As Jess advances farther in the game, she begins to restore her relationships, her life, and, slowly, herself.
Vrooommm! By Janet Allard (US)
(Comedy / 6f)
In this breezy "NASComedy" the fast lane is stalled to a screeching halt by the arrival of a woman driver on the NASCAR scene, and egos get bruised as Holly "Legs" Nelson starts stealing the show, driving so fast so
me think she's cheating. Her rival, Hotshot, wants to sabotage her success, which results in a fast-paced story of NASCAR drivers and their kooky fans, all in pursuit of high-octane glory. And for the sexism of these chauvinist drivers? Well, they're all played by women!
…
Looking for more? Check out More Plays & Musicals for Strong Leading Women or browse the Concord Theatricals website in the US or UK.
Photo: 2018 Playwrights Horizons production of Dance Nation (Joan Marcus)