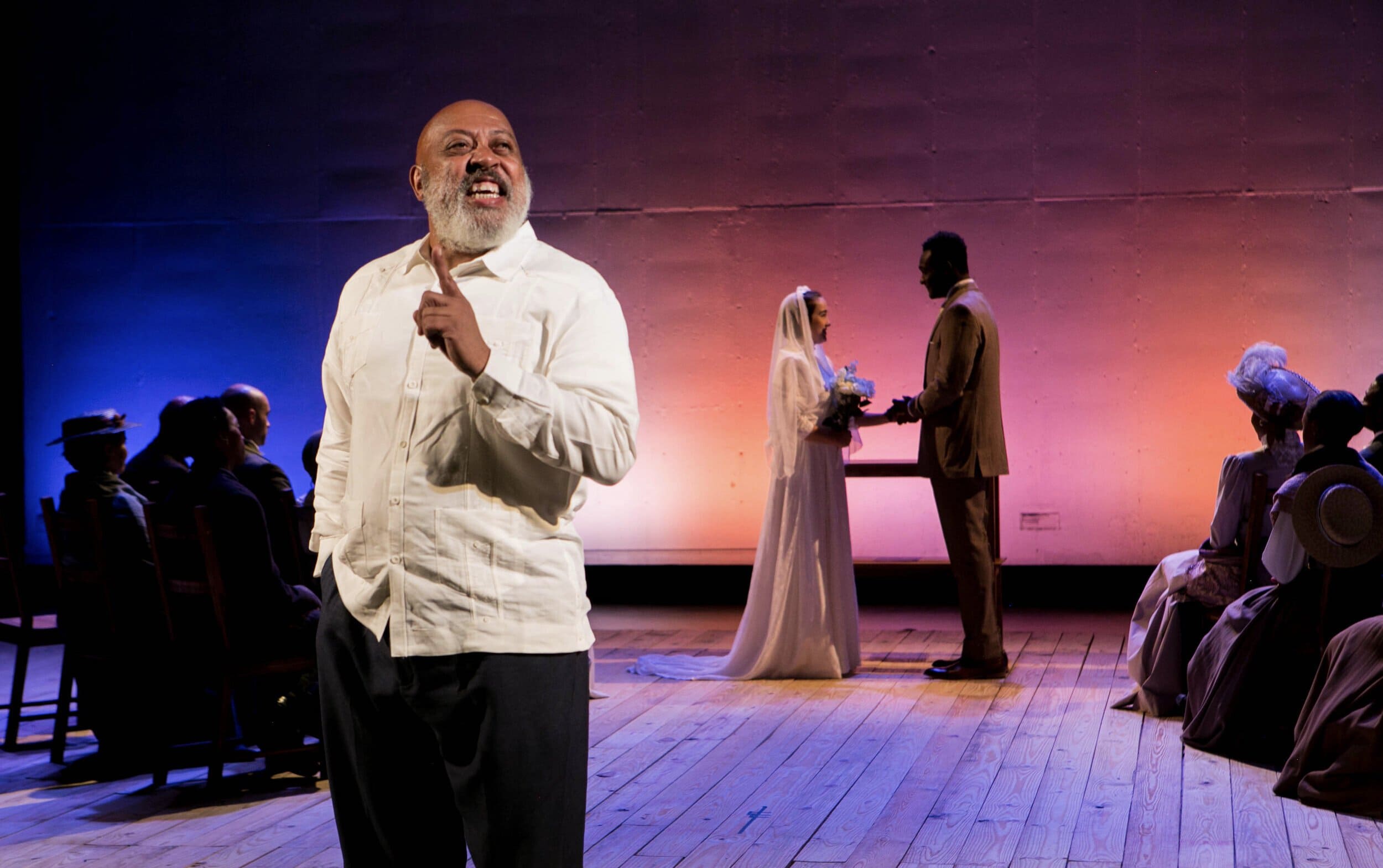 Planning your upcoming community theatre season? Concord Theatricals has the perfect show for you! Here are some suggestions to fit your needs, whether you're looking for a large-cast comedy, a guaranteed audience pleaser, or a fresh new work. You tell us what you've got, and we'll tell you which shows fit the bill.
…
"I have a group of strong female actors."
Agnes of God by John Pielmeier
(Full-Length Play, Drama/ 3f)
Summoned to a convent, psychiatrist Dr. Martha Livingstone must assess the sanity of a novice accused of murdering her newborn. The Mother Superior determinedly keeps young Agnes from the doctor, further arousing her suspicions. All three women are forced to re-examine the meaning of faith and the power of love, leading to a dramatic, compelling climax.
Bernarda Alba by Michael John LaChiusa
(Full-Length Musical, Drama / 10f)
A perfect show for a strong female cast, Bernarda Alba is a masterwork by Michael John LaChiusa, based on the play by Federico Garcia Lorca. Passionate and powerful, it's the tale of a powerful matriarch who imposes a strict rule on her five daughters following her second husband's funeral.
The Cemetery Club by Ivan Menchell
(Full-Length Play, Dramatic Comedy / 4f, 1m)
Three Jewish widows meet once a month for tea before going to visit their husbands' graves. Ida is sweet-tempered and ready to begin a new life; Lucille is a feisty embodiment of the girl who just wants to have fun; and Doris is priggish and judgmental, particularly when Sam the butcher enters the scene.
Cheshire Cats by Gail Young
(Full-Length Play, Comedy / 7f, 3m)
This touching comedy follows the Cheshire Cats team as they speed-walk their way to fundraising success in the London Moonwalk. Hilary, Siobhan, Yvonne, Vicky and Maggie are attempting to walk 13 miles across the capital in record time in their decorated bras and posh new trainers, but the 6th member of the team doesn't seem to meet the physical criteria!
Extremities by William Mastrosimone
(Full-Length Play, Drama / 3f, 1m)
Marjorie is home alone when Raul enters through her unlocked door and attempts to attack and rape her. The tables turn when Marjorie is able to subdue Raul and keep him tied up in her fireplace. When Marjorie's roommates come home, they wonder: should they call the police or take matters into their own hands?
The Fairytale Lives of Russian Girls by Meg Miroshnik
(Full-Length Play, Dark Comedy / 6f)
Once upon a time – in 2005 – a 20-year-old American girl named Annie returned to her native Russia to brush up on the language. Beneath glamorous post-Soviet Moscow, she discovers an enchanted motherland teeming with evil stepmothers, wicked witches, and ravenous bears. This subversive story haunts the audience and carries a powerful message for young women.
Four Old Broads by Leslie Kimbell
(Full-Length Play, Comedy / 6f, 1m)
In this riotous comedy, the residents at Magnolia Place Assisted Living – including retired burlesque queen Beatrice, her religious best friend Eaddy Mae, TV fan Maude, forgetful Imogene and retired Elvis impersonator Sam Smith – conspire to solve a mystery and get themselves on the Sassy Seniors Cruise through the Caribbean.
George Washington's Teeth by Mark St. Germain
(Full-Length Play, Comedy / 5f)
With time running out to renew their lease, the women of the beleaguered New Bunion Historical Society must find creative ways to snare new members and lure visitors to their sleepy New England town. When a set of George Washington's dentures turns up in the hands of an unexpected rival, the ladies of the society brace themselves for all-out war.
How Black Mothers Say I Love You by Trey Anthony
(Full-Length Play, Dramatic Comedy / 4f)
Hard-working Daphne left her two young daughters in Jamaica for six years to create a better life for them in America. Now 30 years later, proud and private, Daphne is relying on church and her nearby dutiful daughter to face a health crisis. But the arrival of feisty activist Claudette stirs up the buried past, family ghosts and the burning desire for unconditional love.
The Octette Bridge Club by P.J. Barry
(Full-Length Play, Dramatic Comedy / 8f, 1m)
There are eight wonderful roles for women in this sentimental comedy about American life in a bygone era. On alternate Friday evenings, eight sisters meet to play bridge and gossip. The first act takes place in 1934; the second ten years later during a Halloween bridge party where each acts out her costume's persona.
The Old Ladies by Rodney Ackland
(Full-Length Play, Drama / 3f)
This play was produced at the Booth Theatre in New York City, under the title Night in the House. In a tumble-down house, three poor old ladies live out their lives in an imaginary past. One lives in hopes that her boy will return; another, a spinster, exists only on tragic memories; while the third, a positive evil genius, frightens the spinster to death.
The Regina Monologues by Rebecca Russell and Jenny Wafer
(Monologues, Drama / 6f)
Admired, vilified and dehumanized, six women with one thing in common – marriage to a man called Henry – have passed into historical legend. Six modern women have also married one man. Their experiences – miscarriage, love affairs, betrayal, and a shared loathing of all things ginger – are portrayed with humor, pathos and a great deal of wine.
The Revlon Girl by Neil Anthony Docking
(Full-Length Play, Drama / 5f)
Eight months after the Aberfan Disaster of 1966, in which 144 people were killed (116 of them children), a group of bereaved mothers meet weekly above a local hotel to talk, cry and even laugh without guilt. At one of their previous meetings, the women admitted how much they felt they'd let themselves go. Afraid that people will think them frivolous, they've secretly arranged for a representative fro
m Revlon to come and give them a talk on beauty tips.
A Taste of Things to Come by Debra Barsha and Hollye Levin
(Full-Length Musical, Dramatic Comedy / 4f)
This laugh-out-loud, fabulously fun musical romp celebrates the friendships of four very different women from middle America, with Act 1 taking place in 1957 and Act 2 in 1967. An all-female cast and band bring the show a saucy zest and some serious food for thought about sociopolitical changes spanning the era.
Waiting in the Wings by Nöel Coward
(Full-Length Play, Comedy / 14f, 4m)
Coward's tribute to theatre is set in a retirement home for actresses, all former stars. Jealousies abound, especially between Lotta and another who was also married to her former husband. A tragedy brings them to their senses and a new solarium brings out everyone's good nature.
"I have a community that wants to see or present socially conscious work."
26 Pebbles by Eric Ulloa
(Full-Length Play, Drama / 4f, 2m)
On December 14, 2012, Adam Lanza walked into Sandy Hook Elementary School and killed 26 innocent souls before taking his own life. These 26 innocent deaths, like pebbles thrown into a pond, created ripples and vibrations that were felt far beyond the initial rings. This is the story of those vibrations.
Blood at the Root by Dominique Morrisseau
(Full-Length Play, Drama / 3f, 3m)
A striking new ensemble drama based on the Jena Six; six Black students who were initially charged with attempted murder for a school fight after being provoked with nooses hanging from a tree on campus. This bold new play examines the miscarriage of justice, racial double standards, and the crises in relations between men and women of all classes and, as a result, the shattering state of Black family life.
Detroit '67 by Dominique Morrisseau
(Full-Length Play, Drama / 3f, 2m)
In 1967 Detroit, Motown music is getting the party started, and Chelle and her brother Lank are making ends meet by turning their basement into an after-hours joint. But when a mysterious woman finds her way into their lives, the siblings clash over much more than the family business. As their pent-up feelings erupt, so does their city, and they find themselves caught in the middle of the '67 riots.
East Texas Hot Links by Eugene Lee
(Full-Length Play, Dramatic Comedy / 1f, 7m)
It's summer 1955 in the piney woods of East Texas, where local men wander into Charlesetta's Top o' the Hill Cafe almost every night for comfort, solace and companionship. Times are changing, the Klan is active and young Black men have been disappearing or turning up dead. This night, a betrayal changes life at Top o' the Hill forever.
False Creeds by Darren Canady
(Full-Length Play, Drama / 4f, 2m)
After his grandmother leaves him a "memory box" containing photos and journals related to the Tulsa race massacre, a young man witnesses his family's history through the eyes of his grandmother as a young girl. This ambitious and timely play celebrates the importance of family history and the triumph of those who survived.
Grand Concourse by Heidi Schreck
(Full-Length Play, Drama / 2f, 2m)
Having dedicated her life to religious service, Shelley runs a Bronx soup kitchen with unsentimental efficiency. When Emma – an idealistic but confused college dropout – arrives to volunteer, her reckless mix of generosity and self-involvement pushes Shelley to the breaking point. With keen humor and startling compassion, Heidi Schreck's play navigates the mystery of faith, the limits of forgiveness, and the pursuit of something resembling joy.
The Gun Show by E.M. Lewis
(Full-Length Play, Drama / 1m or f)
Award-winning playwright E. M. Lewis tells the story of America's relationship with guns through the prism of her own personal experiences, with brutal honesty and poignant humor. Leaning neither right nor left, The Gun Show jumps into the middle of the gun control debate and asks, "Can we have a conversation about this?"
New Black Fest's Hands Up: 7 Playwrights, 7 Testaments by Idris Goodwin, Nambi E. Kelley, Nathan James, Nathan Yungerberg, Eric Micha Holmes, Nsangou Njikam, Dennis A. Allen II
(Collection / Anthology, Drama / 1f, 6m)
In light of the police shootings of Mike Brown in Ferguson, Missouri and John Crawford III in Beavercreek, Ohio, among others, The New Black Fest commissioned seven emerging Black playwrights to write 10-15 minute monologues that explore their feelings about the well-being of Black in a culture of institutional profiling.
La Gringa by Carmen Rivera-Tirado
(Full-Length Play, Comedy / 3f, 3m)
Rivera-Tirado's contemporary comedy concerns a young woman's search for her identity. When Mari­a Elena Garcia goes to visit her family in Puerto Rico she realizes she's considered a Puerto Rican on the mainland and an American in Puerto Rico. Available in English or Spanish.
Les Blancs by Lorraine Hansberry and adapted by Robert Nemiroff
(Full-Length Play, Drama / 3f, 8m, 5 any gender, 1 boy or girl)
Best American play of 1970, Les Blancs prophetically confronts the hope and tragedy of Africa in revolution. Tshembe Matoseh, the English-educated son of a chief, has come home to bury his father. He finds his teenage brother a near alcoholic and his older brother a priest and traitor to his people. Forswearing politics and wanting only to return to his wife and child in England, Tshembe is drawn into the conflict, symbolized by the powerful Spirit of Africa who pursues him.
Nat Turner in Jerusalem by Nathan Alan Davis
(Full-Length Play, Drama / 2m)
In August 1831, Nat Turner led a slave uprising that shook the conscience of the nation. Turner's startling account of his prophecy and the insurrection was recorded and published by attorney Thomas R. Gray. Nathan Alan Davis' timely new play imagines Turner's final night in a jail cell in Jerusalem, Virginia, as he is revisited by Gray, and they reckon with what has passed and what the dawn will bring.
Native Gardens by Karen Zacarías
(Full-Length Play, Comedy / 2f, 2m)
Pablo, a high-powered lawyer, and doctoral candidate Tania, his very pregnant wife, are realizing the American dream when they purchase a house next door to community stalwarts Virginia and Frank. But a disagreement over a long-standing fence line soon spirals into an all-out war of taste, class, privilege, and entitlement. The hilarious results guarantee no one comes out smelling like a rose.
The Niceties by
Eleanor Burgess
(Full-Length Play, Drama / 2f)
Zoe, a black student at a liberal arts college, is called into her white professor's office to discuss her paper about slavery's effect on the American Revolution. What begins as a polite clash in perspectives explodes into an urgent debate about race, history, and power.
Pocatello by Samuel D. Hunter
(Full-Length Play, Drama / 5f, 5m)
Eddie manages an Italian chain restaurant in Pocatello – a small, unexceptional American city that is slowly being paved over with strip malls and franchises. But he can't serve enough Soup, Salad & Breadstick Specials to make his hometown feel like home. Against the harsh backdrop of Samuel D. Hunter's Idaho, this heartbreaking comedy is a cry for connection in an increasingly lonely American landscape.
Revolving Cycles Truly and Steadily Roll'd by Jonathan Payne
(Full-Length Play, Drama / 5f, 4m)
Karma's foster brother, Terrell, has gone missing, and she's trying to find him amidst the inner city chaos that is The Oblong – but his teacher can't remember his name, his foster mom is still cashing his reimbursement checks, and his ex is glad he's gone. Where's the police, where are the reporters? Karma seems to be the only one who cares, but the more she looks, the more she realizes that in The Oblong, caring only means trouble.
What to Send Up When It Goes Down by Aleshea Harris
(Full-Length Play, Drama / 4f, 4m)
As lines between characters and actors – as well as observers and observed – blur, a dizzying series of vignettes builds to a climactic moment in which performance and reality collide, highlighting the absurdity of anti-Blackness in our society. Through facilitation and dialogue we must decide how to cope, resist, and move forward.
Wild Goose Dreams by Hansol Jung
(Full-Length Play, Drama / 4f, 4m)
Nanhee is a North Korean defector whose family was left behind in North Korea. Minsung is a South Korean goose father whose family has left him behind in South Korea. Nanhee and Minsung find each other on the internet. A story about modern aspirations and their betrayals, Wild Goose Dreams explores the miracle of quiet intimacy among the noise of the contemporary world.
"I have a large cast that's great at performing comedy."
The 39 Steps by Patrick Barlow and John Buchan
(Full-Length Play, Comedy / 1f, 3m)
In The 39 Steps, a man with a boring life meets a woman with a thick accent who says she's a spy. When he takes her home, she is murdered. Soon, a mysterious organization called "The 39 Steps" is hot on the man's trail in a nationwide manhunt that climaxes in a death-defying finale! A riotous blend of virtuoso performances and wildly inventive stagecraft, The 39 Steps amounts to an unforgettable evening of pure pleasure!
Bobbie Clearly by Alex Lubischer
(Full-Length Play, Dark Comedy / 4f, 7m)
Something unspeakable happened in the middle of a cornfield two years ago. Now, at last, the upstanding residents of Milton, Nebraska – from the cop and the nurse to the co-captains of the dance team, and even Bobbie himself – are ready to tell you their sides of the story. This comedy-about-a-tragedy follows asprawling cast of characters as a small town strives to make sense of senseless violence.
Boeing-Boeing by Marc Camoletti
(Full-Length Play, Comedy / 4f, 2m)
This 1960's French farce adapted for the English-speaking stage features self-styled Parisian lothario Bernard, who has Italian, German, and American fiancées, each a beautiful airline hostess with frequent "layovers." He keeps "one up, one down, and one pending" until unexpected schedule changes bring all three to Paris, and Bernard's apartment, at the same time.
Imogen Says Nothing by Aditi Brennan Kapil
(Full-Length Play, Comedy / 2f, 7m)
A revisionist comedy in verse and prose featuring Imogen, a character who only appears in the first folio of William Shakespeare's Much Ado About Nothing, speaks no lines, and is probably a typo. A feminist hijacking of Shakespeare that investigates the voices that have been absented from our canon, and the consequences of cutting them.
Nana Does Vegas by Katherine DiSavino
(Full-Length Play, Comedy / 4f, 3m, 2m or f, 2 any gender)
Nana has taken a gamble and moved to Las Vegas, where she and her sidekick Vera are working as seamstresses for a show… What could possibly go wrong? Everything! If you liked Nana's Naughty Knickers, you'll love Nana Does Vegas!
Noises Off by Michael Frayn
(Full-Length Play, Comedy / 4f, 5m)
Called "the funniest farce ever written," Noises Off presents a manic menagerie of itinerant actors rehearsing a flop called Nothing's On. Doors slamming, on and offstage intrigue, and an errant herring all figure in the plot of this hilarious and classically comic play.
Puffs by Matt Cox
(Full-Length Play, Comedy / 5f, 5m, 1m or f)
For seven years a certain boy wizard went to a certain Wizard School and conquered evil. This, however, is not his story. This is the story of the Puffs… who just happened to be there too. A tale for anyone who has never been destined to save the world. Puffs is not authorized, sanctioned, licensed or endorsed by J.K Rowling, Warner Bros. or any person or company associated with the Harry Potter books, films or play.
Rumors by Neil Simon
(Full-Length Play, Comedy / 5f, 5m)
At a large, tastefully-appointed Sneden's Landing townhouse, the Deputy Mayor of New York has just shot himself. Though only a flesh wound, four couples are about to experience a severe attack of Farce. Gathering for their tenth wedding anniversary, the host lies bleeding in the other room, and his wife is nowhere in sight. His lawyer, Ken, and wife, Chris, must get "the story" straight before the other guests arrive. As the confusions and mis-communications mount, the evening spins off into classic farcical hilarity.
Tin Cat Shoes by Trish Harnetiaux
(Full-Length Play, Dark Comedy / 5 any gender)
A madcap odyssey through a wilderness of corporate bureaucracy and crippling human dependencies. Blessed with the can-do American spirit, a troop of dedicated shoe store employees embark on a journey of personal expansion. But when "work is your life" and systems breakdown, all that remains is you, a casino, and the truth.
Tumacho by Ethan Lipton
(Full-Length Play, Comedy / 3f, 6m)
In a small town in the Old West, the mayor can't keep his people from running away or dying at the hands of the local brute. Meanwhile, an omen predicts that a demon ghost might soon return to possess one of the town's few remaining people and ravage the rest. Tumacho considers hope in the face of evil, the community struggle to act, and demon cuisine, all in a deadpan ode to comedies of yore.
You Can't Take It With You by Moss Hart and George S. Kaufman
(Full-Length Play, Comedy / 7f, 9m, 3m or f)
Kaufman and Hart's smash-hit comedy offers a wide variety of colorful roles for a versatile and talented company. Martin Vanderhof – or Grandpa, as he is more commonly known – is the paterfamilias of a large and extended family of charming eccentrics. Sparks fly when his granddaughter Alice brings Tony, a handsome scion of Wall Street, to meet the clan.
"I have a small budget this year."
Barbara's Blue Kitchen by Lori Fischer
(Full-Length Musical, Comedy / 1f, 1m)
Set in a small town just outside of Nashville, this slice-of-life comedy is a genuine look into the hearts of everyday people. As proprietor Barbara Jean shares her customers' funny, heartbreaking humanity, the wacky local DJ breaks in with news, commercials and slew of quirky, unforgettable toe-tapping songs.
Fly by Night by Kim Rosenstock, Michael Mitnick, & Will Connolly
(Full-Length Musical, Dark Comedy / 2f, 5m)
In this charming small-cast musical, a melancholy sandwich maker's humdrum life is intersected by two entrancing sisters. A sweeping ode to young love set against the backdrop of the Northeast blackout of 1965, Fly by Night is a tale about making your way and discovering hope in a world beset by darkness.
Homos, or Everyone in America by Jordan Seavey
(Full-Length Play, Drama / 1f, 3m)
"Love is love" – but is navigating it any less complicated today? Told through interweaving glimpses into the life of an everyday couple unexpectedly confronted by a vicious crime, Homos, or Everyone in America is a fearless, funny, heart-on-its-sleeve examination of a modern relationship.
Klook and Vinette by Che Walker, Anoushka Lucas, Omar Lyefook
(Full-Length Musical, Drama / 1f, 1m)
Klook is a drifter who's gotten too old to drift. Vinette is on the run but she doesn't know what's chasing her. Together they make a tentative stab at happiness in this tough, tender, funny and poignant musical featuring soulful music and a lyrical text.
Murder for Two by Joe Kinosian and Kellen Blair
(Full-Length Musical, Comedy / 2 any gender)
The perfect blend of music, mayhem and murder! In this hilarious 90-minute show, two performers play 13 roles—not to mention the piano—in a witty and winking homage to old-fashioned murder mysteries that The New York Times called "ingenious."
My Name is Lucy Barton by Rona Munro, Elizabeth Strout
(Full-Length Play, Drama / 1f)
Lucy Barton wakes after an operation to discover – much to her surprise – her mother at the foot of her bed. They haven't seen each other in years. During their days-long visit, Lucy begins to understand her past, come to terms with her family, and find herself as a writer.
Pass Over by Antoinette Nwandu
(Full-Length Play, Drama / 3m)
A provocative riff on Waiting for Godot, Pass Over is a rare piece of politically charged theater by a bold new American voice. Moses and Kitch stand around on the corner, passing the time and dreaming of their promised land, when a stranger wanders into their space and derails their plans.
Plot Points in Our Sexual Development by Miranda Rose Hall
(Full-Length Play, Drama / 1f, 1 any gender)
Theo and Cecily want to be honest about their sexual histories, but what happens when telling the truth jeopardizes everything? This contemporary queer love story explores gender, intimacy, and the dangers of revealing yourself to the person you love.
Popcorn Falls by James Hindman
(Full-Length Play, Dramatic Comedy / 2m)
The sleepy town of Popcorn Falls is forced into bankruptcy when a neighboring town threatens to turn them into a sewage treatment plant. Their only hope – open a theater! Two actors play over twenty roles in a world of farce, love, and desperation, proving once and for all that art can save the world.
The Whipping Man by Matthew Lopez
(Full-Length Play, Drama / 3m)
During Passover in 1865, a wounded, Jewish Confederate officer returns to his family home, finding it abandoned save for two former slaves, Simon and John. The three men wrestle with their shared past, the bitter irony of Jewish slave-owning and the harsh realities of their new world.
"I have an audience that wants familiar and reassuring work."
Barefoot in the Park by Neil Simon
(Full-Length Play, Comedy / 2f, 4m)
Neil Simon's hit romantic comedy is a guaranteed crowd-pleaser. Newlyweds Paul and Corie Bratter get a surprise visit from Corie's loopy mother and decide to play matchmaker during a dinner with their neighbor-in-the-attic Velasco. Of course, everything that can go wrong does.
Blithe Spirit by Noël Coward
(Full-Length Play, Comedy / 5f, 2m)
Laughs abound in Noël Coward's smash hit. Cantankerous novelist Charles Condomine, widowed but happily remarried, is haunted – literally- by the spirit of his first wife Elvira when a crackpot "happy medium" named Madame Arcati accidentally opens a door to the hereafter.
Crazy For You® by George Gershwin, Ira Gershwin, Ken Ludwig, Mike Ockrent, Guy Bolton and John McGowan
(Full-Length Musical, Comedy / 3f, 4m +Ensemble)
City slicker falls for hometown girl in this ebullient romantic comedy featuring cowboys, showgirls, high-energy production numbers, and a glorious Gershwin score. The hit musical features audience favorites "I Got Rhythm," "They Can't Take That Away from Me," "Embraceable You" and "Someone to Watch Over Me."
Hello, Dolly! by , Michael Stewart, Jerry Herman and Thornton Wilder
(Full-Length Musical, Comedy / 5f, 4m +Ensemble)
The Matchmaker by Thornton Wilder
(Full-Length Play, Comedy / 7f, 9m)
As a play or a musical, the tale of Dolly Levi, her curmudgeonly client Horace Vandergelder, and several charming pairs of young lovers is sure to delight audiences from start to finish. In turn-of-the-century Yonkers and New York City, an irrepressible matchmaker finds love for a host of colorful characters, including herself.
Holiday Inn by Irving Berlin, Gordon Greenberg and Chad Hodge
(Full-Length Musical, Comedy / 3f, 3m, 1 boy +Ensemble)
The beloved film classic comes to the stage in a charming crowd-pleaser featuring one glorious Irving Berlin number after another. A group of former show-biz friends convert a Connecticut farmhouse into a fabulous inn, featuring live performances each holiday.
Meet Me in St. Louis by Hugh Martin, Ralph Blane, Hugh Wheeler, Sally Benson
(Full-Length Musical, Dramatic Comedy / 7f, 5m +Ensemble)
Based on the heartwarming MGM film, Meet Me In St. Louis is a rare treasure in the musical theatre: a wholesome and enchanting portrait of a turn-of-the-century American family. The beloved score insludes "Have Yourself a Merry Little Christmas," "The Boy Next Door" and "The Trolley Song."
The Miracle Worker by Wiliam Gibson
(Full-Length Play, Drama / 7f, 7m)
This immortal Tony Award-winning play is the story of Annie Sullivan and her student, Helen Keller, who lost her sight and hearing at the age of 19 months. With compassion, humor and dramatic tension, The Miracle Worker explores the volatile relationship between a lonely teacher and her headstrong charge.
Ken Ludwig's Moon Over Buffalo by Ken Ludwig
(Full-Length Play, Comedy / 4f, 4m)
Charlotte and George Hay are on tour in Buffalo in 1953 with a repertory consisting of Cyrano de Bergerac (the "revised, one nostril version") and Noel Coward's Private Lives, when they receive word that they might just have one last shot at stardom: Frank Capra is coming to town to see their matinee.
Our Town by Thornton Wilder
Our Town (Multilingual) by Thornton Wilder, Translations by Nilo Cruz and Jeff Augustin
(Full-Length Play, Drama / 7f, 10m)
Described by Edward Albee as "the greatest American play ever written," Our Town presents the life in the small town of Grover's Corners. The Pulitzer Prize-winning play is also available in a multilingual version, reimagined for the 21st century, in English, Spanish and Creole.
The Royal Family by Edna Ferber and George S. Kaufman
(Full-Length Play, Comedy / 6f, 11m)
Ferber and Kaufman's hit comedy centers on the most famous theatrical family on Broadway: the fabulous and eccentric Cavendish clan, which has defined unforgettable stage acting for over three generations. This sparkling comedy features a host of delicious roles, particularly for its lead and supporting actresses.
The Sound of Music by Richard Rodgers, Oscar Hammerstein II, Howard Lindsay and Russel Crouse
(Full-Length Musical, Dramatic Comedy / 7f, 4m, 5 girls, 2 boys)
One of the most beloved musicals of all time, this guaranteed crowd-pleaser continues to delight audiences worldwide. In Austria, 1938, an exuberant young governess brings music and joy back to a broken family, only to face danger and intrigue as the Nazis gain power.
The Wizard of Oz by L. Frank Baum, Harold Arlen, E. Y. Harburg and Herbert Stothart
(Full-Length Musical, Dramatic Comedy / 3f, 5m, 16 any gender)
Follow the yellow brick road in this delightful stage adaptation of L. Frank Baum's beloved tale, featuring the iconic musical score from the MGM film. The timeless tale, in which young Dorothy Gale travels from Kansas over the rainbow to the magical Land of Oz, continues to thrill audiences worldwide.
You're A Good Man, Charlie Brown by Charles M. Schulz, Clark Gesner and Andrew Lippa
(Full-Length Musical, Comedy / 2f, 4m)
Happiness is great musical theatre! With charm, wit, and heart, You're A Good Man, Charlie Brown explores life through the eyes of Charlie Brown and his friends in the Peanuts gang. This revue of songs and vignettes, based on the beloved Charles Schulz comic strip, delights audiences of all ages.
"I have an audience that wants fresh, new work."
Athena by Gracie Gardner
(Full-Length Play, Dramatic Comedy / 3f)
Mary Wallace and Athena are brave young fencers training for the Junior Olympics. They practice together, they compete against each other, they spend their lives together. They wish they were friends.
Cadillac Crew by Tori Sampson
(Full-Length Play, Drama / 4f)
On the eve of an important speech by Rosa Parks, four women working in a Virginia civil rights office celebrate, argue, plan and commiserate as they plot a course for desegregation and women's rights.
Collective Rage: A Play in Five Betties by Jen Silverman
(Full-Length Play, Dark Comedy / 5f)
Betty is rich; Betty is lonely; Betty's busy working on her truck; Betty wants to talk about love, but Betty needs to hit something. Five different women named Betty collide at the intersection of anger, sex, and the "Thea-tah."
The Girl on the Train by Rachel Wagstaff, Paula Hawkins and Duncan Abel
(Full-Length Play, Drama / 3f, 4m)
A new stage adaptation based on Paula Hawkins' international bestseller and the blockbuster DreamWorks film, The Girl on the Train is a gripping mystery/suspense thriller.
King of the Yees by Lauren Yee
(Full-Length Play, Dramatic Comedy / 2f, 3m)
Lauren Yee's lovely and hilarious father/daughter story is an epic joyride across cultural, national and familial borders. When her father goes missing, Lauren must plunge into the rabbit hole of San Francisco's Chinatown and confront a world both foreign and familiar.
Heroes of the Fourth Turning by Will Arbery
(Full-Length Play, Drama / 3f, 2m)
This 2020 Pulitzer Prize Finalist offers grace and disarming clarity, speaking to the heart of a country at war with itself. When four young conservatives in Wyoming gather at a backyard after-party, their reunion spirals into spiritual chaos and clashing generational politics.
House Rules by A. Rey Pamatmat
(Full-Length Play, Dramatic Comedy / 3f, 4m)
In A. Rey Pamatmat's contemporary comedy, members of two Filipino families in New York City clash over board games, family, assimilation, and generational differences.
Hurricane Diane by Madeleine George
(Full-Length Play, Comedy / 5f)
In this Obie-winning comedy about a butch permaculture gardener who's actually the Greek god Dionysus, Pulitzer Prize finalist Madeleine George hilariously eviscerates the blind eye we all turn to climate change and the bacchanalian catharsis that awaits us, even in our own backyards.
The Nether by Jennifer Haley
(Full-Length Play, Drama / 1f, 3m, 1 girl)
Winner of the 2012 Susan Smith Blackburn Prize, The Nether is both a serpentine crime drama and haunting sci-fi thriller that explores the consequences of living out our private dreams. When a young detective uncovers a disturbing brand of entertainment, she triggers an interrogation into the darkest corners of the imagination.
Peerless by Jiehae Park
(Full-Length Play, Dark Comedy / 3f, 2m)
When teen twins M and L feel that a classmate has stolen "their" spot at a prestigious university, they figure they've got only one option: kill him. This darkly comedic take on Shakespeare's Macbeth skewers the very ambitious and the cutthroat world of high school during college admissions season.
The River Bride by Marisela Treviño Orta
(Full-Length Play, Drama / 3f, 3m)
Three days before a wedding, a handsome and mysterious man is fished from the Amazon River. Set once upon a time in a small Brazilian fishing village, The River Bride is a tale of true love, regret and two sisters who struggle to be true to each other and their hearts.
…
For more great plays and musicals, visit ConcordTheatricals.com!
Header Image: 2017 Miami New Drama Production of Our Town (Multilingual) (Stian Roenning)